Sanjib Nanda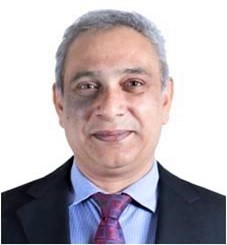 Mr. Sanjib Nanda is currently working  as a Vice President  Financial Operations & Corporate Reporting since  1st July, 2021. He previously led the Finance & Accounts function as CFO of NatSteel Group and Tata Steel BSL post the acquisition of Bhushan Steel through IBC process.
Over the past 15 years, Mr Nanda has led various Group Finance functions at Tata Steel including Capital Markets, Treasury, Corporate Finance & Banking, Strategy, M&A and Finance Transformation projects. He has also worked for over a decade in the area of International Sales & Marketing, heading the South-East Asia region for Tata Steel and subsequently leading the worldwide steel trading business.
He is a member of the Board of Directors of various subsidiaries of Tata Steel Group Companies in India & South-East Asia.
Prior to joining Tata Steel, Mr Nanda worked with A F Ferguson & Company (now known as Deloitte), the leading Chartered Accountant firm in India, and was involved in Audits of large Indian and multinational corporates, as well as Foreign Banks and advisory services of multinational companies.
Education: Chartered Accountant
No of Years in Tata Steel/ Group: 31 years