Market insight and its effect on Aluminium and Cement Industry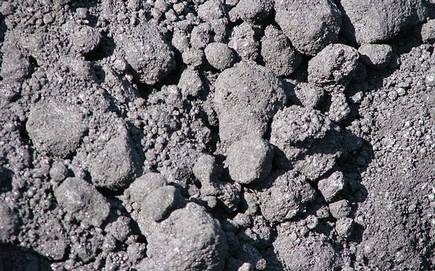 Facts:
1. India is the world's biggest consumer of pet coke.
2. Local producers include Indian Oil Corp, Reliance Industries and Bharat Petroleum Corp.
3. It is dark solid carbon material. Cement companies in India account for about three-fourths of country's pet coke use.
4. Usage of pet coke in energy-hungry India recently had come under scrutiny due to rising pollution levels in major cities.
5. Import of pet coke is allowed for only cement, lime kiln, calcium carbide and gasification industries, when used as the feedstock or in the manufacturing process on actual user condition.
Market Insight:
Calcined petroleum coke (CPC) market will witness growth on account of its low emission properties coupled with soaring investments toward the development & expansion of the primary metal manufacturing industry. Increasing utilization of calcined petcoke as a recarburizing agent along with its growing demand across the steel mills will enhance the industry outlook. Moreover, shifting trend toward use of coke as a substitute of coal in furnaces & boilers will positively influence its adoption over the forecast timeline.
Fuel petcoke industry is set to witness gains on account of ongoing investments toward expansion of cement manufacturing capacities and development of thermal power plants. Low ash content and high heat & gross calorific value are some of the key features that favour the adoption of fuel grade petcoke over other available alternatives.
Petroleum coke market from aluminium industry is set to witness substantial growth by 2024. High ductility, anti-corrosion property, light weight and excellent thermal & electrical conductivity are some of the key underlying properties of aluminium which makes it suitable for key industries including medical, electrical components and ceramics. In addition, rapid urbanization across emerging economies has created an incremental demand for the metal, which will drive the business growth over the forecast timeframe.
Petcoke demand across power plants will witness growth owing to increasing adoption of fuel with high energy content along with the growing demand for electricity across emerging economies. High fuel stability and less risk of combustion during transportation are some of the prominent factors favouring the product adoption.
Demand for petcoke across Asia-Pacific is anticipated to witness robust growth on account of growing demand for cement to support ongoing expansion of urban centres and development of public infrastructure. Surging investments toward the development of new commercial and industrial facilities coupled with growing measures to reduce the dependency on fossil fuels including coal will further propel the product adoption.
Eminent players: Saudi Aramco, BP, Essar Oil, Reliance Industries, Chevron Corporation, Valero Energy Corporation, Indian Oil Corporation, Trammo, Marathon Petroleum, Oxbow Corporation, Aminco Resources, HPCL-Mittal Energy Limited (HMEL), Bharat Petroleum, Shamokin Carbons, Rain CII, Cocan Graphite, Atha Group.
Conclusion:
Low-sulphur anode grade petroleum coke prices are very weak.
Anode grade GPC and CPC prices have fallen faster than Aluminium prices as some merchant calciners have struggled with the impact of changes in Indian regulations.
The cement industry should benefit from lower crude prices, as pet coke prices decline. Freight costs, too, can be expected to reduce, which can aid margins of cement companies.
One of the biggest beneficiaries of lower crude prices could be paint companies, as a big share of their raw materials are crude-linked.